mars 5th, 2010 | by admin |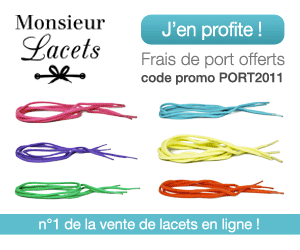 Choisir la réponse appropriée :
1. I (will have finished / will finish / finish) this painting by tomorrow.
2. The plane (is taking off / takes off / will take off) at noon, I can take my time.
3. When the rain stops, they (are going to / will / Ø) go out and play until dawn.
4. If your mother comes with us to this dinner, I (am not bringing / will not bring / do not bring) you flowers!
5. You have to hurry, the meeting (will / is about to / was about to) start.
6. I knew it, this disaster (was likely / was about to / was bound to) happen, there was no doubt.
7. I (will quit smoking / am quitting smoking / am about to quit smoking), I want to, but not immediately.
8. We (were to / were going to / are to) meet him at the restaurant, but he didn't show.
9. He (will sent / will have sent / sends) this report by the end of the day.
10. Look! He (is going to miss / will miss / will have missed) his plane!
Réponses :
1. I will have finished this painting by tomorrow. (J'aurai fini ce tableau d'ici demain.)
2. The plane takes off at noon, I can take my time. (L'avion décolle à midi, je peux prendre mon temps.)
3. When the rain stops, they will go out and play until dawn. (Lorsque la pluie d'arrêtera, ils sortiront et joueront jusqu'à l'aube.)
4. If your mother comes with us to this dinner, I will not bring you flowers! (Si ta mère vient à ce dîner avec nous, je ne t'emmènerai pas de fleurs !)
5. You have to hurry, the meeting is about to start. (Tu dois te dépêcher, la reunion va commencer.)
6. I knew it, this disaster was bound to happen, there was no doubt. (Je le savais, ce désastre devait arriver, il n'y avait aucun doute.)
7. I will quit smoking, I want to, but not immediately. (Je vais arrêter de fumer, je le veux, mais pas tout de suite.)
8. We were to meet him at the restaurant, but he didn't show. (Nous devions le retrouver au restaurant, mais il n'est pas venu.)
9. He will have sent this report by the end of the day. (Il aura envoyé son rapport d'ici la fin de la journée.)
10. Look ! He is going to miss his plane! (Regarde ! Il va manquer son avion.)